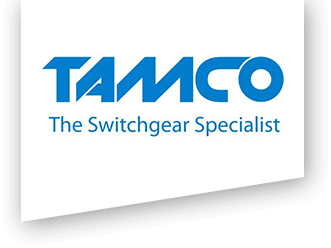 Business Name – Trading As
Tamco Electrical Industries Australia
Products and Services:
Tamco design, manufacture and market a wide range of medium voltage electrical and switchgear systems, control and automation systems, electrical products and metering and protection systems.
Company Message:
Tamco has been in the business of electrical switchgear since 1964, with manufacturing facilities in Malaysia, Saudi Arabia and Indonesia.
Tamco's products in Australia are installed in Power Utilities, Mines, Oil and Gas Plants, Communication Centres, Transportation, Water Treatment and Infrastructure. As part of the Larsen & Toubro Limited group of companies, Tamco Electrical Industries Australia's extensive range of switchgear continues to meet the diverse needs of industry today. Tamco has developed expertise to produce switchgear using its own technology platforms and adapt its switchgear to suit various configurations.
Our product range is developed in-house and independently type tested at renowned test laboratories (KEMA-Netherland, ASTA-UK, CESI-Italy, TCA-Australia). Whatever the application our experienced team of industry professionals is committed to delivering technically and commercially competitive solutions.
CONTACT DETAILS
Company Name: Peter Tait
Phone: +61 426 293 579
Email: 


Web: www.tamcoaustralia.com.au
ADDRESS
2229 Melba Highway, Dixons Creek, Victoria 3775, AUSTRALIA